Полина Стойкова, оперативен директор на BULGARIAN PROPERTIES: 2012 е годината на ваканционните и селски имоти
2012-11-14 | profit.bg, 13 ноември 2012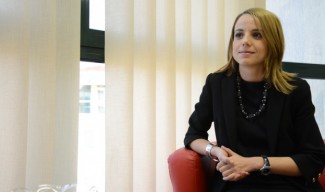 Това, което видяхме през тази година, за първи път през последните няколко години не ни изненада, коментира пазара на имоти пред тази година в интервю за Profit.TV Полина Стойкова, оперативен директор на BULGARIAN PROPERTIES.

Нямаше големи промени на пазара във всичките му сегменти, с изключение на позитивните новини, идващи от ваканционните имоти и селските къщи, където има по-голям чуждестранен интерес.

Иначе, като цяло, пазарът запази относителна стабилност. Виждаме, че спадът в цените на имотите затихва, дори имаме тримесечни колебания и леки ръстове. Така че, в общи линии, годината завършва спокойно и с лек оптимизъм за ваканционния пазар, който в момента се движи основно от руски купувачи, заяви още Стойкова.

Сред големите градове най-голямата активност е в София и тенденцията от миналата година на търсене на по-малки и бюджетни апартаменти продължава. Става въпрос за имоти до 50 000 евро. Те обаче трябва да се вписват и в критериите на ползвателите за качество на живот и качество на среда. Така че те трябва да са един много добре балансиран избор.

Селските къщи загубиха най-много от стойността си заедно с ваканционните апартаменти с отдръпването на основните им купувачи, които бяха британци. През тази година третото тримесечие донесе едно раздвижване и сериозен ръст в броя на сделките спрямо миналата година. В основата на това раздвижване бяха руски купувачи, съобщи Стойкова.

Последните се интересуват все повече и от селските имоти, освен от апартаменти по морето. Наблюдава се и тенденция все повече българи да се интересуват от закупуване на имот за ваканция, за отдих или за почивка, включително и от такива, живеещи и работещи в чужбина.

Най-голям интерес има към селските къщи по морето, особено в района на Бургас. Около една трета от сделките през тази година бяха в този регион. Това, което може да се каже, е, че има предлагане на качествени къщи, ремонтирани от предишните им британски собственици, които са инвестирали в тях. Сега тези къщи се продават в много добро състояние на много добри цени. Една такава къща може да бъде закупена за между 20 и 40 хил. евро.

Иначе има предлагане на хубави имоти на по-ниски цени средно около 15 000 евро, ако се говори за къщи в района на Пловдив, Стара Загора, Ямбол и Елхово, каза още Стойкова.

При селските и ваканционните имоти имаше най-много сделки през тази година. Наблюдава се едно съживяване и дори излизане от кризата на този сегмент. Осезаемо повече руски купувачи се интересуват от имоти у нас. Увеличиха се чартърните полите, облекчи се визовият режим, което допринася за успешен сезон, както туристически, така и за имотите.

В София сделки се сключваха на нива от средно 710 евро за кв. м през третото тримесечие. Според националната статистика, средните цени са 730-740 евро. Така че това са рамките, в които варират цените и те не са се променяли особено много през последната година.

Измененията са в диапазона на около 5 евро, което не е определящо при избор на имот. Това ще се запази и през следващата година. Просто хората искат да купят своето първо жилище с не голям бюджет, да теглят по-малък кредит, да финансират по-голяма част със собствени средства. Това са основните тенденции, които очаквам да са в сила и през следващата година, прогнозира Стойкова.

Не очакваме да настъпят някакви сериозни изменения на този пазар, доминиран изцяло от местното търсене. Той се влияе също от възстановяването на икономиката, доходите и нивата на безработицата, а виждаме, че прогнозите и за догодина не са кой знае колко различни, подчерта експертът.

Гледайте интервюто с Полина Стойкова:


Get the Flash Player to see this player.
прочети повече статии