БЪЛГЕРИАН ПРОПЕРТИС в интервю за PRO.BG: Офертите на имоти с намалени цени са нараснали тройно за година
2010-02-22 | БЪЛГЕРИАН ПРОПЕРТИС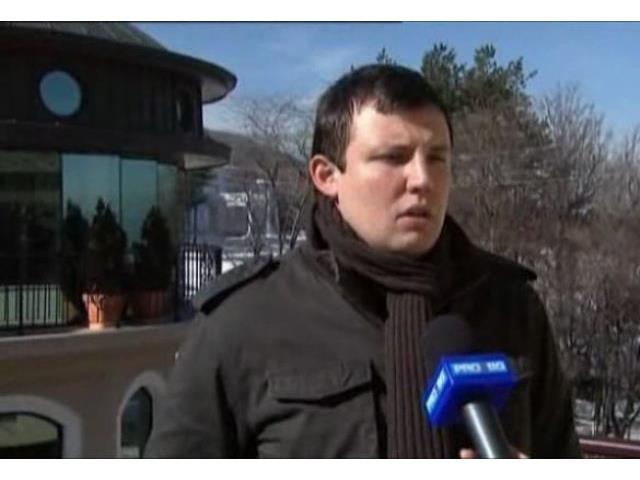 В репортаж, излъчен по телевизия PRO.BG на 19 февруари, Оперативният директор на БЪЛГЕРИАН ПРОПЕРТИС Полина Стойкова коментира, че от средата на 2009 г. броят на офертите на имоти с намалени цени, които компанията предлага, са нараснали тройно, като намалението варира между 5 и 60%. Най-много са поевтинели ваканционните имоти, като в Банско цените им са паднали средно с 25%, а в Слънчев бряг – с 20%.

Цените на градските имоти са паднали по-малко, тъй като в повечето случаи апартаментите там са били закупени се цел да се живее в тях, а не да се отдават под наем на богати туристи. Затова в София, Варна и Бургас поевтиняването е значително по-слабо.

Според Константин Калъчев - един от топ брокерите на БЪЛГЕРИАН ПРОПЕРТИС в София – заради по-ниските цени се отчита увеличение на огледите и на пазара вече има имоти на доста привлекателни цени.

Поевтиняването се очаква до продължи до края на тази година, като според Полина Стойкова цените може да паднат с още около 10%.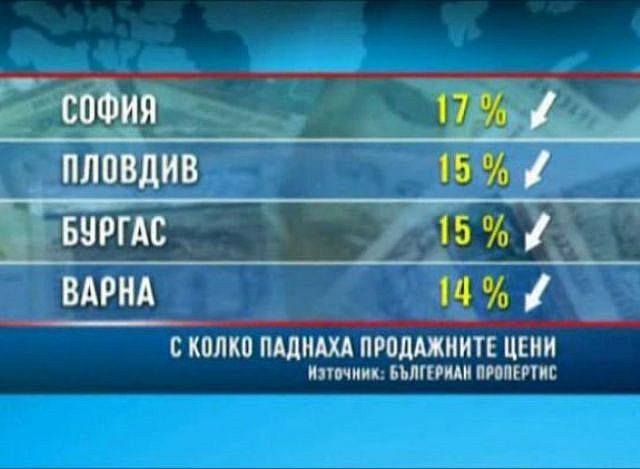 Гледайте репортажа по Pro.BG:


Get the Flash Player to see this player.
Ако желаете да получите по е-мейл пълния анализ и прогноза за 2010 г. на БЪЛГЕРИАН ПРОПЕРТИС,
моля натиснете
тук
.
Вижте всички оферти на Константин Калъчев
---
Авторски права: 2010 Бългериан Пропертис ООД. Всички права запазени. За повече информация или съвет, моля свържете се с нас на тел. 02 9 11 50 или ни пишете на имейл: info@bulgarianproperties.com. Използването на тази статия от трети страни е разрешено само ако източникът www.BulgarianProperties.bg и Авторът на статията бъдат надлежно цитирани. Данните в този материал са събрани от Автора и от Бългериан Пропертис ООД и целта им е изцяло информативна. Направили сме всичко възможно да предоставим максимално точна информация. Бългериан Пропертис ООД не носи отговорност за каквито и да е загуби или щети, причинени или в резултат на решения, взети на базата на информацията, предоставена в тази статия.
© Бългериан Пропертис ООД 2010.
прочети повече статии